Apparently we live in Florida now:
Tuesday Mostly sunny, with a high near 81. Northwest wind around 7 mph.
Tuesday Night Partly cloudy, with a low around 63. North wind around 7 mph.
Sunrise: 7:02am
Sunset: 6:23pm
And given some of our legislators you may wish you did:
Basically he wants to raise the speed limit and dress your kid up like a traffic cone.
Speaking of driving too fast, yesterday I mentioned the driver who had mounted the new Northern Boulevard bike lane barrier, and as it turns out it's actually happened twice:
The latest incident occurred on Thursday morning, when a 53-year-old woman was making a right turn out of a parking lot near the Alley Pond Golf Center and drove up onto the dividing wall protecting the bike lane, according to the NYPD.
And on Monday night, at around 7 p.m., a 70-year-old male driver drove up onto the barrier near the Douglaston Parkway.
There were no injuries in either incident, according to the NYPD.
Nicely done:
They can try to make it about the bike lane but I don't think there's a jersey barrier anywhere in the city a driver hasn't attempted a frontside grind on at one time or another.
Fortunately the entire country may be in for a "bicycling renaissance," according to CNN:
Thanks in part to dockless bike share:
The bikeshare market is being turned on its head, and the implications could be huge for cities.
Governments, which have long struggled to afford bikeshare systems, are suddenly seeing startups offer free bikes to cities. Previously, cities needed millions of dollars to acquire bikes and stations for parking. But now, money isn't a barrier to introducing a bikeshare system.
Not only that, but there's a secondary market for your data:
In coming years, experts believe the companies will equip bikes with cameras and additional sensors to collect valuable data that will be sold to advertisers.
I don't know where those "additional sensors" will be, but considering the main contact point on a bike is the saddle I'm not sure I'm comfortable with that.
And speaking of futuristic technology that could turn out to be either utopian or dystopian depending on how they decide to deploy the sensors, "smart streets" could be coming one day:
There are 20 potentially dangerous incidents involving crossings that take place every day in the UK.
To try and bring that number down, tech firm Umbrellium in partnership with insurance company Direct Line have created this pilot concept.
Insurance company?  So will the street interact with your phone, flag you as a "petextrian," and raise your premiums accordingly?
It's also "adaptable," meaning the warning strip gets wider the more people are trying to cross:
Little known fact: prototype "smart streets" were deployed briefly in the 1980s but the concept never caught on: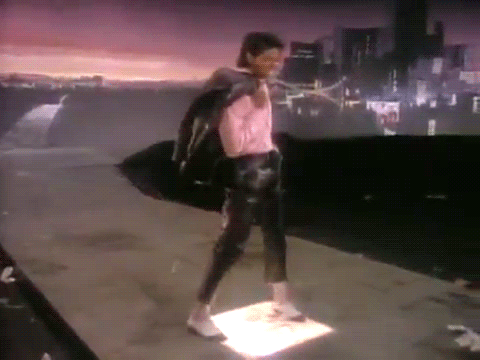 And hey, we've practically got adaptable bike lanes already:
Maybe its time has come.