There's a chance of showers today:
Wednesday A 30 percent chance of showers, mainly after 2pm. Partly sunny, with a high near 80. Light and variable wind becoming south 5 to 9 mph in the afternoon.
Wednesday Night A 30 percent chance of showers, mainly before 2am. Mostly cloudy, with a low around 69. Southwest wind 6 to 9 mph.
Sunrise: 6:35am
Sunset: 7:08pm
But hey, look at it this way: statistically the chances of you staying dry on the bike are still much better than the odds of your subway being on time.
Plus, the rain is most likely to arrive in the afternoon, so head out on the bike this morning and worry about it later.  
Meanwhile, out on the streets, the cars have once again assumed their wrongful place in Prospect Park:
As I mentioned Monday, they will remain there for the morning rush until the city "analyzes car free summer pilot data:"
Though I'm more than happy to do that for them:
Number of cars during summer pilot: 0
Number of cars after summer pilot: A bunch
What you want to do, DOT, is implement the plan that will cause that number to return to zero.
Because, you know, it's a park.
Not sure what else there is to analyze.
In other news, not only has Citi Bike embarked on its latest wave of expansion, but it also broke its single day trip record on Monday:
This week is off to a strong start - We broke our single day trip record with 71,876 trips yesterday and we kick off expansion today!

— Citi Bike (@CitiBikeNYC) September 12, 2017
Bringing us ever closer to becoming a city of "bike people:"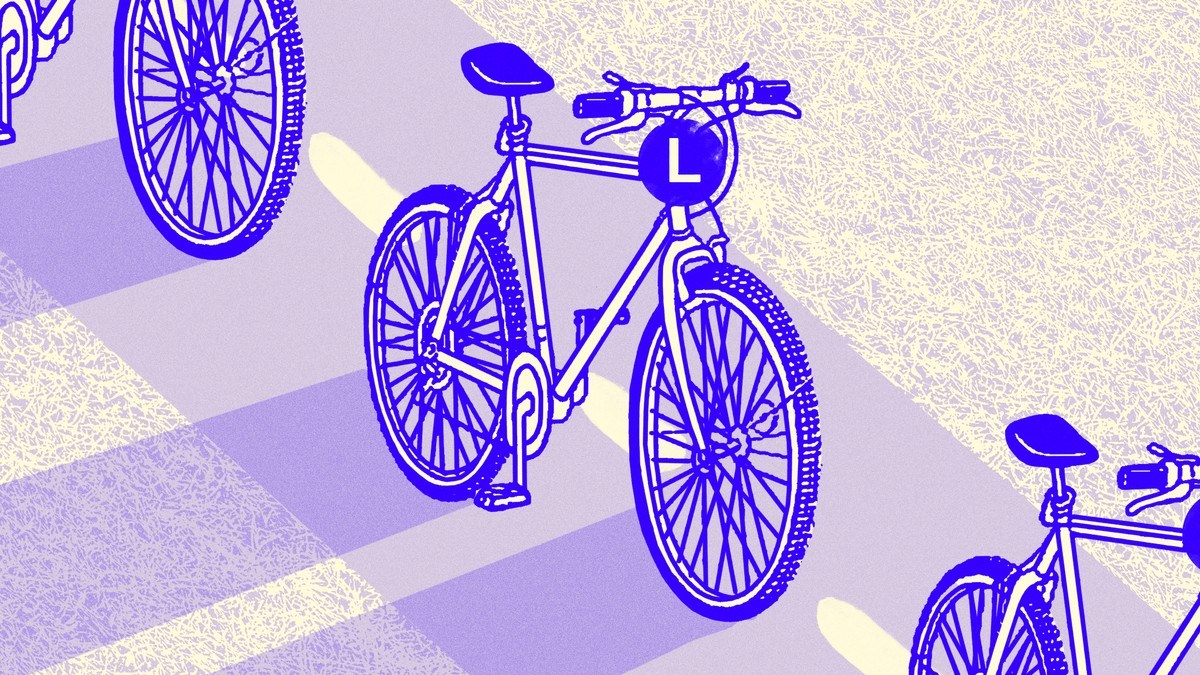 Will subway-addicted New Yorkers really go in on bikes when America's largest subway shuts down one of its major lines? Experts and advocates sure hope so.
So bikes figure to be a crucial transit alternative during the city's impending crisis. Still, the spike in their use after Sandy was measured over the course of a few days—the L shutdown will last at least 15 months. Can bikes really serve as a viable option for that long? And how many New Yorkers, realistically, will ditch traditional commutes for wheels?
Not to be a stickler, but subway trains also have wheels.  Regardless, while I'm in data analysis mode, I'll go ahead and field those two questions:
Can bikes serve as a viable option for that long?  Yes.
How many New Yorkers will ditch "traditional" commutes for bikes?  A bunch.
Unfortunately, we'll all still have to deal with the NYPD's post-collision ticketing "strategy" for the foreseeable future:
"It's a strategy," said Assistant Chief Jeffrey Maddrey, head of Brooklyn North Patrol, who described officers posting up near the location of pedestrian and cyclist fatalities to talk to people about traffic safety. They then issue tickets to people they see running red lights.
"We don't target victims. We target people who commit violations," he said.
Maddrey said police focused their enforcement on cyclists blowing through red lights along Franklin Street — where Neftaly Ramirez, 27, was fatally struck by a garbage truck driver on July 22 — and not on those who slowed to a stop and then pedaled through them.
Wait a minute: did he just say we can go through red lights once we've stopped?
I don't believe it.
And in the wake of the awful incident at the NYC Century this past Sunday:
The driver told detectives that he'd been drinking, had no license and was looking for a parking space when he crashed into the cyclists stopped at 12th Ave. and 39th St. in Borough Park during the popular bike tour.
Ydanis Rodriguez wants better protection for cyclists and runners at events like the Century:
Councilman Ydanis Rodriguez, who is the head of the council's Transportation Committee, said Monday that he is considering proposing legislation that would require the city to put up bollards and other barriers when there is a city-wide bike ride or run so that drivers can't get near participants.
Well, in their defense, the city did put up barriers, but not always in the right places:
"We have reached out to the Parks department in an attempt to understand why the path was blocked at the last minute before our ride.  We did have a permit and that path was to be open", said Samporano.
They should do something like that to keep the drivers out of Prospect Park.